Come see us at Coyote 102.5's "Rockalypse"
www.coyote1025.com/Concert-Rockalypse-2014/19338889
this Saturday - August 2nd, 2014 at the Expo NM Fairgrounds Doors at 3:00 PM - Music from 4:00 to 9:00 PMRaffling off a Gibson Les Paul "T" Model with papers!
Thank you Gibson Foundation!

$25.00 per ticket - 5 for $100.00 - Capping it at 300 Tickets Sold!MSRP is $3,200.00!
The Freedom in Music Project Benefit Festival!
2014 in Taos, NM was a GREAT success…
Watch for it - Saturday - June 13th, 2015!
Taos Mesa Brewing - Blues, Brews & Bikes!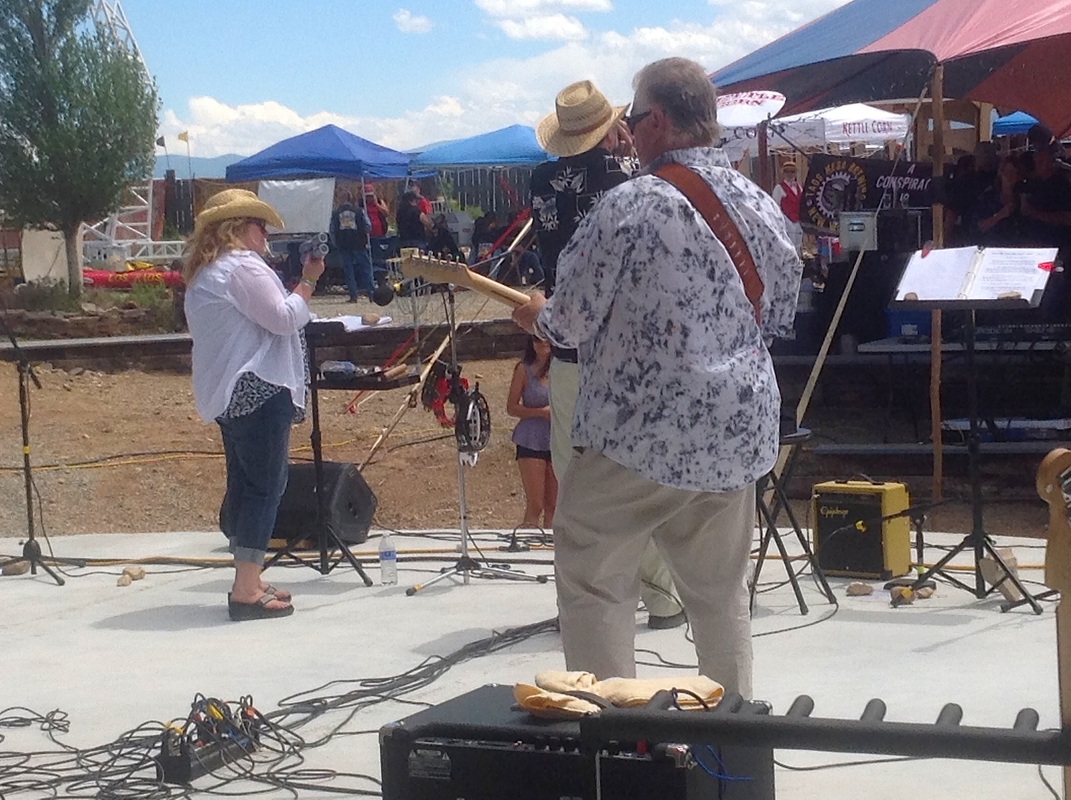 Linda, Matt and Phil of The High Desert Blues Band playing on the stage of the new Taos Mesa Brewing Amphitheater!

...bringing "Hope" through music
to New Mexico's at risk youth!
Please donate now...Thank you!!!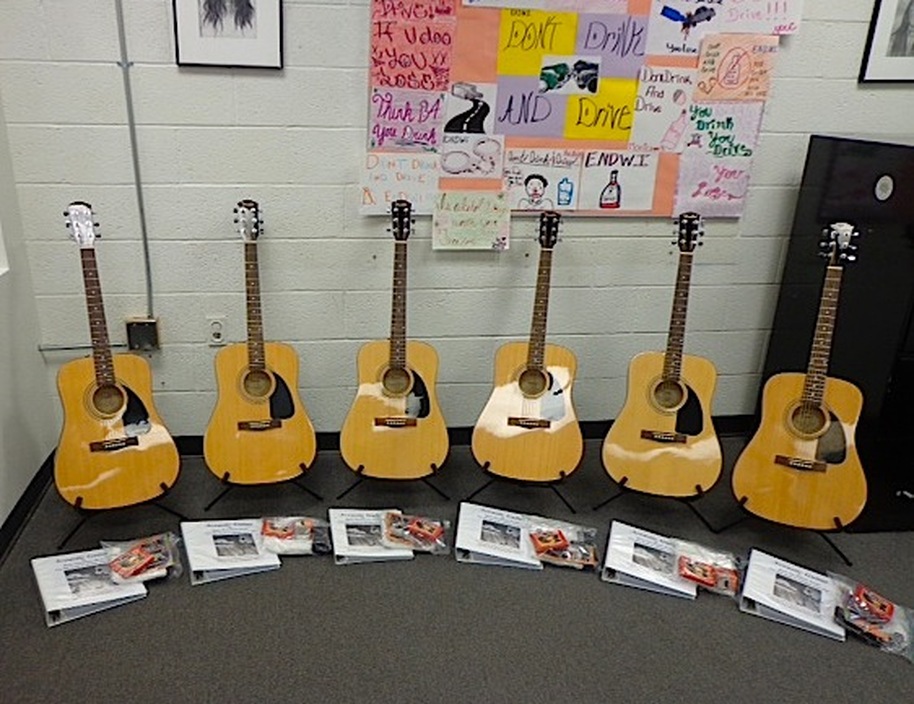 Instruments, Song Books dropped off in Santa Fe, June 2014!
THANK you Fender Foundation!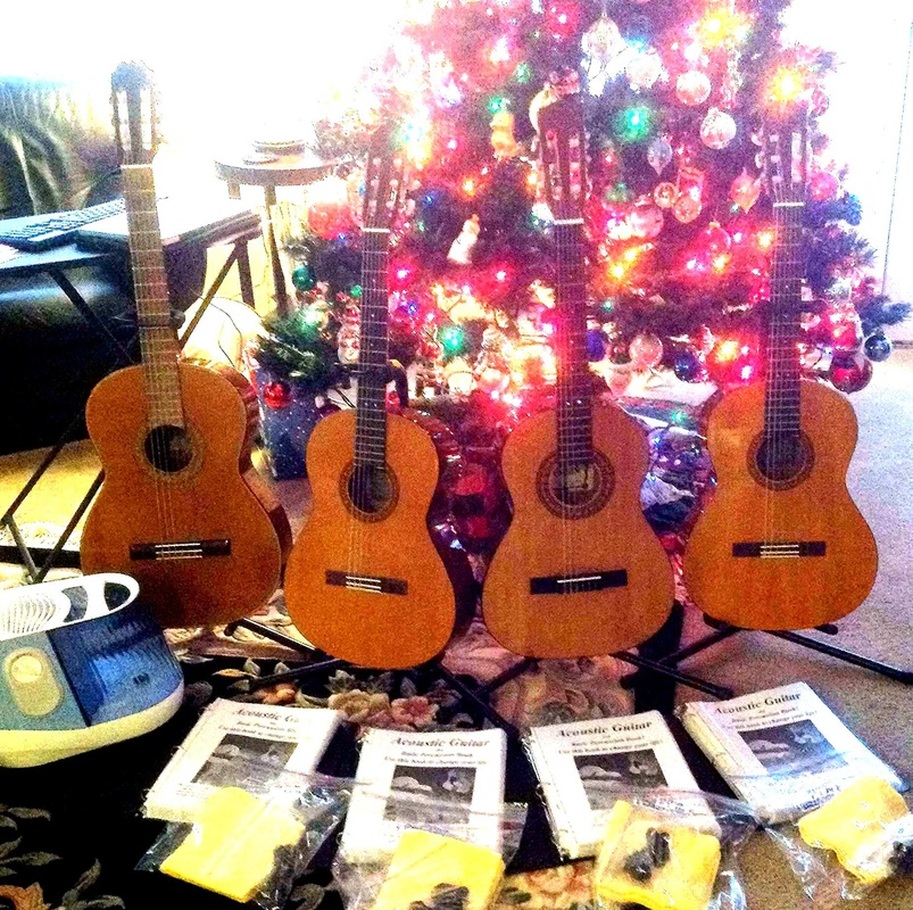 Instruments, Song Books dropped off in Taos, December 2013!
We're now a 501 C3 (March 2014)
dating back to July 2011!
Thank you Senator Martin Heinrich for your help!
Our third project is going to start in Taos in December 2013 at
the Taos Youth Detention Center. It will be a small project with us providing
four Classical Guitars, Tuners, Batteries, Guitar Stands, Cleaning Cloths, Picks,
a Guitar Teaching Notebook and a Humidifier to keep the guitars moist.
The Freedom in Music Project is an integral part of RiseN Music Ministry,
a Non Profit Corporation in the State of New Mexico, as of July 2011.
This
"secular"
project was established to bring hope through the power of music.
The purpose
of
the program is to bring permanent music and basic recording rooms into
New Mexico's Long-Term Stay Youth Detention Centers. The first music room was at
the Bernalillo County Youth Detention/Services Center in Albuquerque,
New Mexico. The program ran for two years and was a great success - it should start back up again in 2014 when volunteer guitar teachers are found! This unfortunately has been a major problem. Guitarists please step up!!! This program
is to turn "detained" youth onto the power of music and off
of unproductive behavior with

the assistance of mentors. It is well documented
that music can make
a huge difference
in a person's life.
Our second project has started in 2013 at the YDDC facility on Edith Street in Albuquerque in 2013. Governor Martinez got the ball rolling for us to meet with the appropriate people and Title X money was found to purchase twelve Yamaha acoustic guitars and percussion instruments. This will be a curriculum elective for the youth, which is "our" dream come true! Music and the arts have been cut
from the "normal" school budget, which really is a crime.
What does a society leave behind other than
its art, music and literature. Hallaleuah!!!
We need to raise at least $300,000.00 to make this dream a reality

at the 15 Long-Term Stay Youth Detention Centers in New Mexico!!!
We need your support!!!

Please won't you help these kids!
Drug overdoses, OD's are the number one cause of death
among young adults and teenagers in New Mexico!!!
Sponsored by Grace Outreach Center, 2900 Southern Blvd., Rio Rancho, NM 87124 - (505)891-9786
Sponsored by The Mill Church, 45 River Street, Millbury, MA 01527 - (508)865-1517
Sponsored by Coyote 102.5 FM, 8009 Marble Ave. NE, Albuquerque, NM 87110 - (505)262-1142

For more information please call: Phil (508)713-1023 or Linda (508)736-3996
Email: "The Freedom in Music Project" at: fimp11@yahoo.com
Look for future activities on our "Fund Raising Events & Announcements Page!"
www.thefreedominmusicproject.com
Check us out on
Facebook
!!!
"Music expresses that which cannot be said
and on which it is impossible to be silent."
Victor Hugo
"Everybody's saying it...the Music is LOVE!"
David Crosby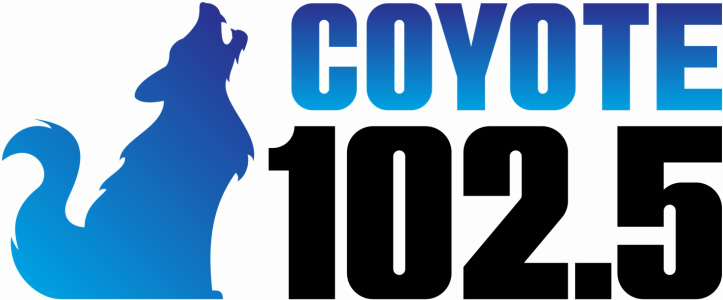 www.coyote1025.com
Thanks to our largest corporate sponsor - Coyote 102.5 FM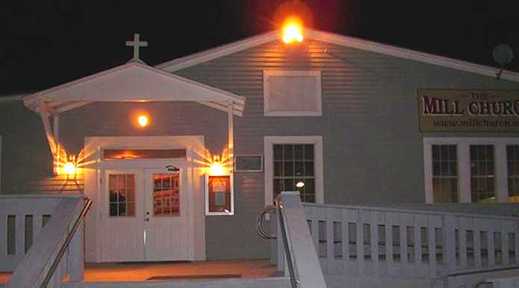 The Mill Church, 45 River Street, Millbury, Massachusetts 01527 - (508)865-1517
The Mill Church
The Mill Church was "our" Home Church
when we lived in Massachusetts
! This tiny
Church in an old Mill is where the seeds
were
planted for what we're doing today.
We thank everybody that love us
and
keep praying for us but most importantly
for your support and partnership with
"The Freedom in Music Project!"
www.millchurch .org
---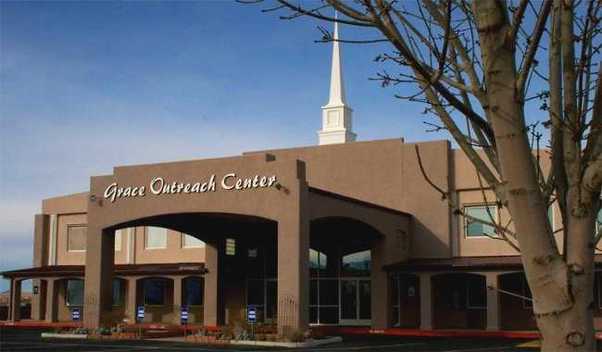 Grace Outreach Center, 2900 Southern Boulevard, Rio Rancho, New Mexico 87124 - (505)891-9786
Grace Outreach Center
"Our" new Church family
in
New Mexico!
This beautiful Church with it's
wonderful Music Ministry
is where God placed us
because
"He" knew they have
a heart for helping
the "Detained" youth!
Thank you for your love, prayers
and support
to this
Music Project
of hope!
"The Freedom in Music Project!"
www.goclife.com
---